Step up your game & get to the next level of your weight-loss journey. Schedule your free consultation today!
We are introducing PHYSIQ, the next level in attaining ideal body contouring.
PHYSIQ is the latest, most advanced body treatment technology from the leading Italian laser manufacturer, DEKA. PHYSIQ delivers heat and energy to the targeted area for optimal results with no downtime. This is done with STEP technology (sequential thermal & electrical pulse). STEP technology allows for the device to BUILD MUSCLE WHILE BURNING FAT!
Competing devices on the market, such as CoolSculpt and EmSculpt, can treat fat OR muscle but not both! Physiq is only device that treats fat and muscle in the same session. Physiq's handpieces are larger than the competing laser devices, thus, treating more area with each treatment. There are 4 applicator paddles which allows patients to treat more than one area at a time. Physiq gets results and saves the patient time and money!
Our staff has taken thoughtful time and consideration to uncover the ideal body treatment to offer our patients. PHYSIQ has delivered that confidence, and we are excited to share it with you!
Alive Body Sculpting invites you to visit our office for a comprehensive consultation so we may understand your exact goals and outline a complete treatment plan for key areas and associated sessions to achieve your desired results.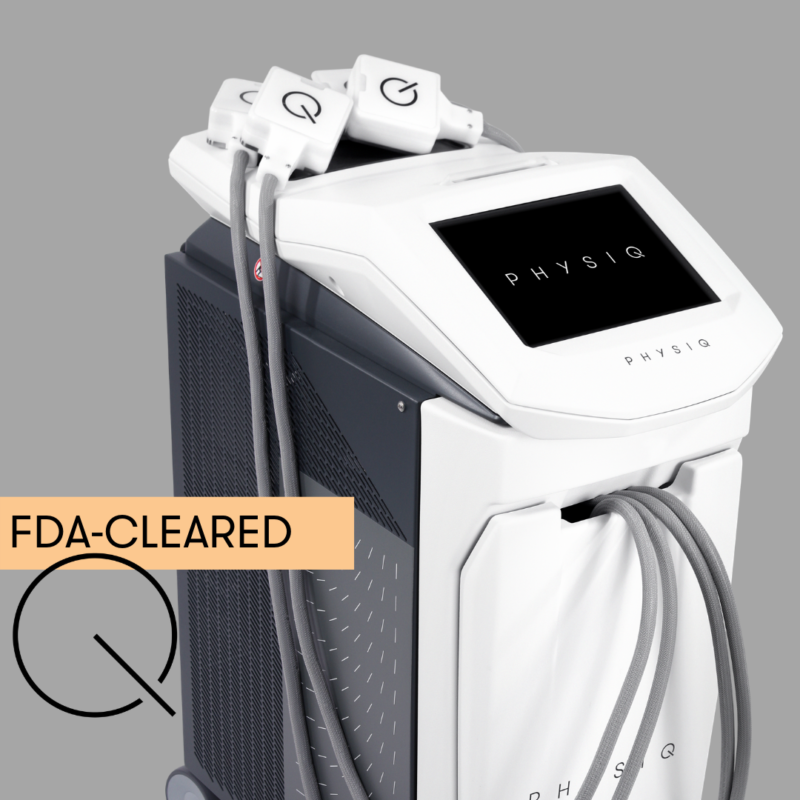 FAQ's
Learn more here if you are seeking support for Weight Management and optimizing your health.
Schedule your consultation now