Dermalinfusion / Envy Silk Peel
Envy Medical created the Diamond Glow Dermal Infusion, a three-step technique that helps rejuvenate the skin through exfoliation, extraction, and infusion. This supercharged hydrafacial uses a diamond-tipped surface that can treat various skin conditions. Specifically, dermal infusion is used to combat hyperpigmentation, aging, dry and oily skin.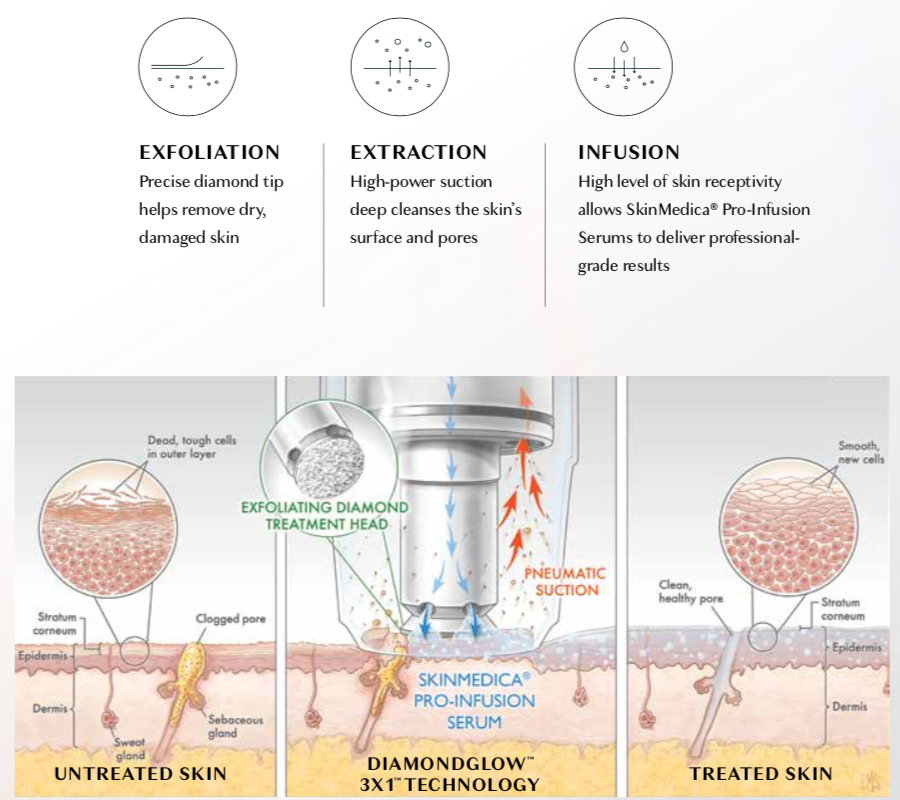 Alive Body Sculpting invites you to visit our office for a comprehensive consultation so we may understand your exact goals and outline a complete treatment plan for key areas and associated sessions to achieve your desired results.
Schedule Consultation Now